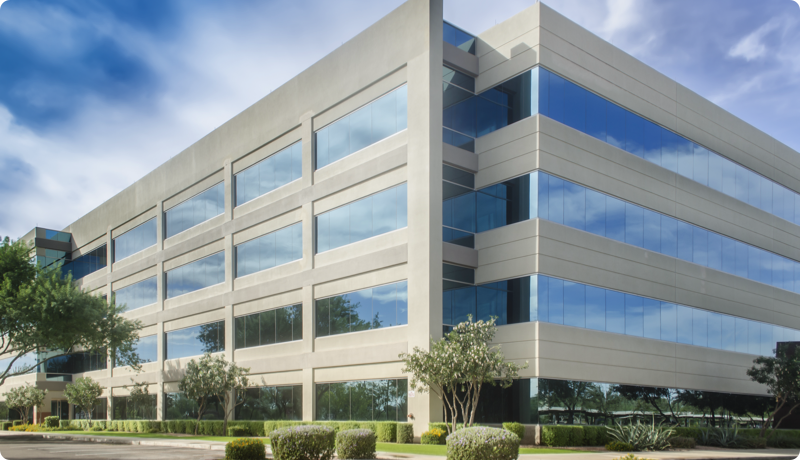 Helping Property Managers & Businesses Trusted Ottawa Roofing Contractor for Commercial Roofs
Not just any roofer can get the job done. You need an Ottawa roofing company with years of experience repairing roofs of commercial properties (office buildings, shops, warehouses and more) – not someone who's got a truck & a ladder and advertises on Kijiji. At Robinson Roofing, we have served Ottawa's commercial roofing needs for two decades. We work with government facility managers, small business owners, property managers and more. Having built expertise in this niche, we are dedicated to repairing and installing roofs for commercial facilities that will withstand the elements and protect both people and property for years to come.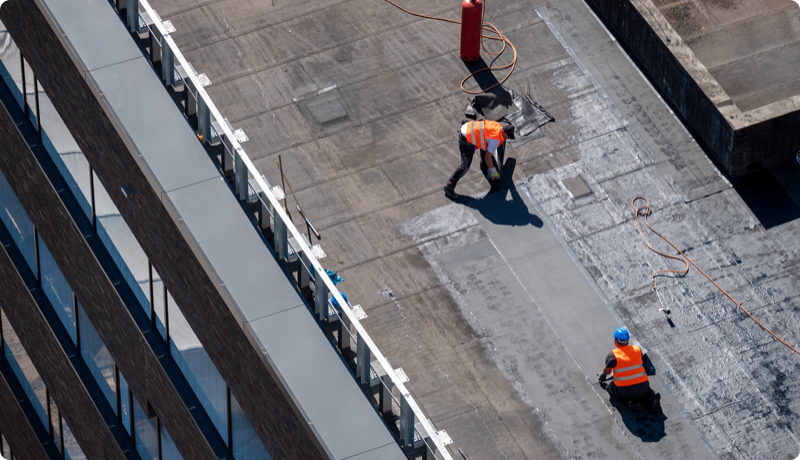 Roof Repair & New Roof Installation Hire Us for Your Next Commercial Roofing Project
Trust the experienced commercial roofers in Ottawa at Robinson Roofing. We've got two decades of experience working on roofs for office buildings, government, retail, warehouses and other properties. Our goal is to deliver quality roofing work that is on time, on budget and to your complete satisfaction. Whether you manage a shop, strip mall, large downtown government facility or suburban office building, count on Robinson Roofing to come through with quality work on a consistent basis. Examples of our Ottawa commercial roofing work include 240 Sparks, The National War Museum and the Canadian Museum of History. We take pride in being a well-founded and active member of the Ottawa-Gatineau community, delivering quality roofing work that is backed by experience, roofing knowhow and a satisfaction guarantee. Our commercial roofing teams are hand-picked for their experience, friendly service and attention to detail.
TestimonialsWhat Customers Are Saying About Robinson Roofing in Ottawa
"I would like to thank Robinson Roofing for their knowledgeable and not to mention professional work. Having a business and also maintaining roof concerns is added pressure. I made a call and Robinson attended my premise without hesitation. The matter was resolved efficiently and at a reasonable cost. My restaurant required a new roof. They stuck to their timeline, ensured cleanup was done and took great pride in their work. It is my pleasure to recommend Robinson Roofing to anyone I meet."
- Brian Mahmoud O'Brien's Eatery & Pub in Ottawa
"The team finished our roof ahead of schedule for the price quoted. Much thanks to Robinson Roofing for making this experience a good one, the team were pleasant to deal with and were very clean. We are very happy with the finished product"
- Richard & Cheryl McCarthy
"Robinson Roofing did our roof a few years ago, we enjoyed working with Waylon and his team and have been very happy with the work that was done. We even referred him to several friends. I would highly recommend Robinson Roofing, they know what they're doing, treat their customers with respect and get it all done at a reasonable price."
- Frank & Mireille Spartico, Frank's Catering & Bakery