About the Robinson Roofing TeamProfessional Roofers in Ottawa, we've got you covered
Our mission is to provide quality workmanship using the best materials while keeping our prices affordable.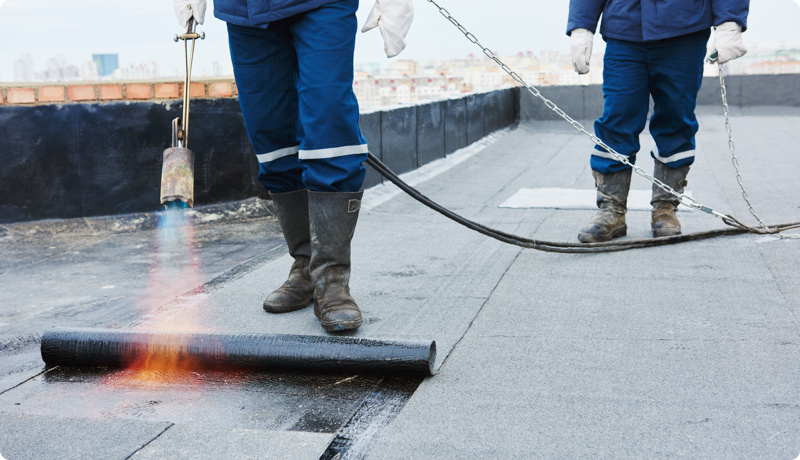 Commitment to Quality & Excellence Ottawa Roofing Contractors for Commercial & Residential Roofs
We build lasting customer relationships with our clients because we like what we do, we know what it's like to be a customer, and we want to provide the best service possible. When you work with Robinson Roofing you can count on honesty, reliability and trust. Waylon Robinson has two decades of roofing experience with jobs that include 240 Sparks, The National War Museum, and the Museum of Civilization as well as hundreds of residential jobs. Be assured that Robinson Roofing will be honest in our assessment of your roof. We will not encourage you to have unnecessary work done, we understand the value of your money and don't want you to spend more than you need to. We specialize in shingle and flat roofs using a variety of different products and applications.
/ Ethical Roofing Contractors Focused on Delivering QualityProviding re-roofing, new roofing and roofing repairs to ensure longevity for your most valuable asset
Your home is your biggest investment. Living in Ottawa means that a home is subject to a wide range of challenging conditions, from long, harsh, cold winters to summer storms, humidity and much more. Your roof is the last line of defense against these elements. Whether you need a new roof or roof repair, Robinson Roofing is here to help. Our goal is to provide Ottawa and surrounding communities with the best roof work delivered by professional, experienced roofing teams who serve you with a smile. WSIB covered and fully insured, Robinson Roofing will work hard to earn your trust and satisfaction.
20 Years Experience - Fully Insured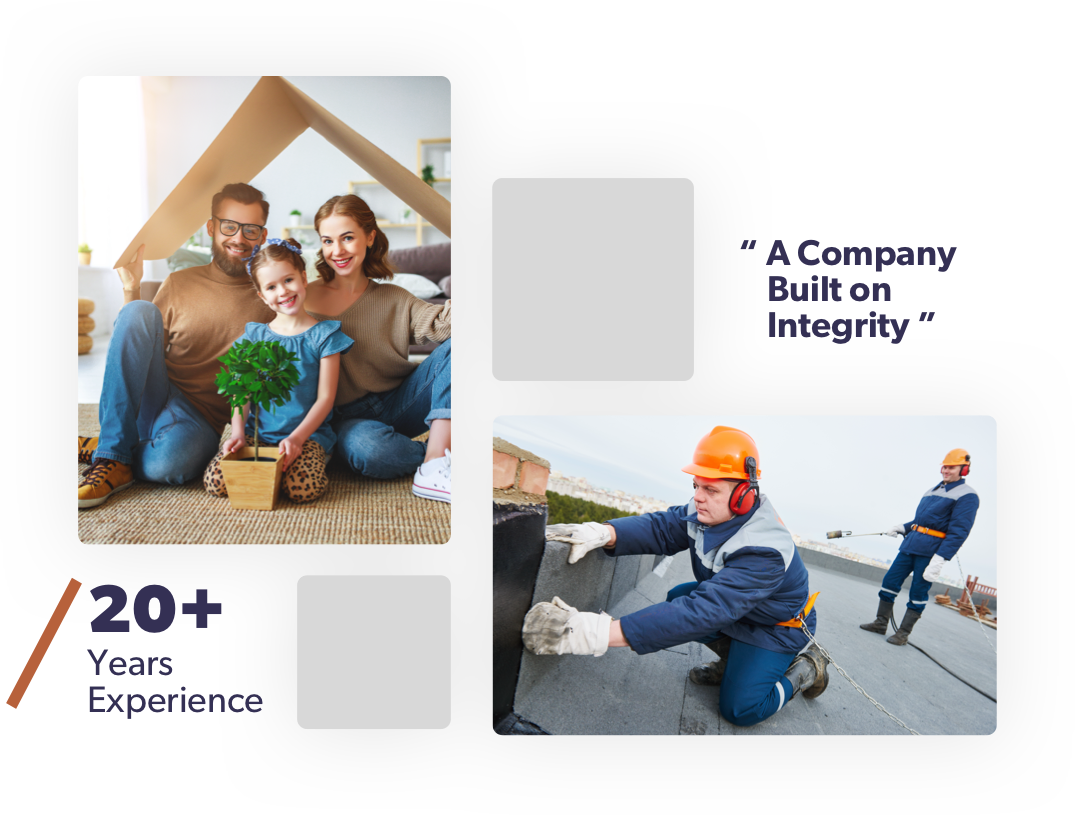 / About the Robinson Roofing TeamBringing Dedication & Hard Work to the Ottawa Roofing Scene
It helps to put a face (and a story) to the name. We'd like to introduce you to our amazing Ottawa roofers, each of whom takes pride in his workmanship and is fully committed to delivering our clientele the highest quality roofing in Ottawa.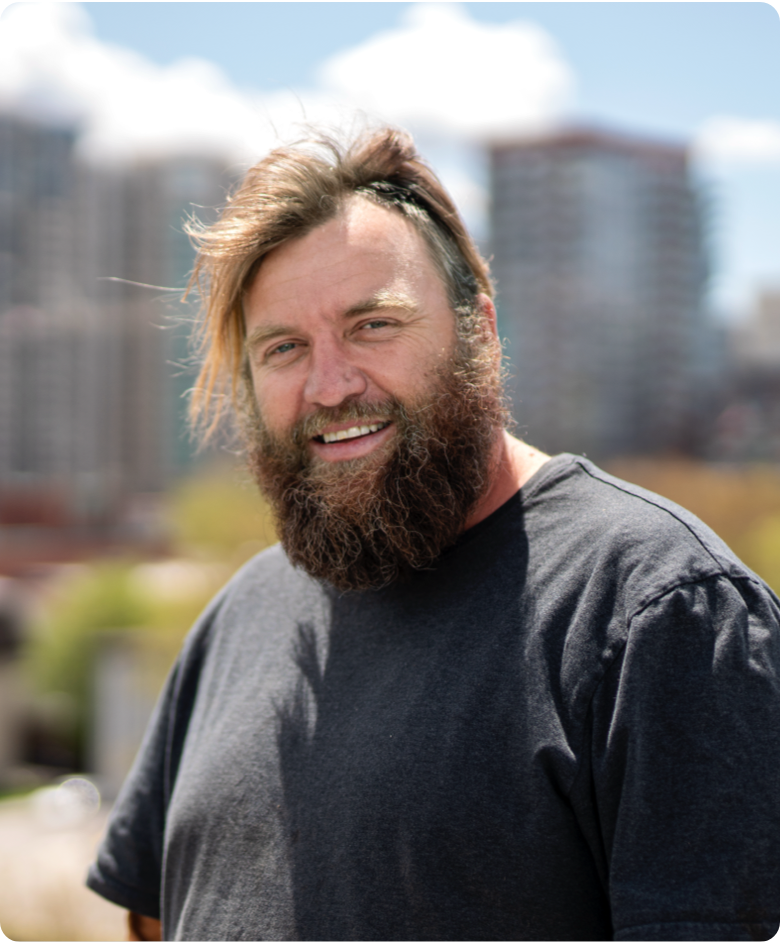 Waylon
Robinson Roofing is the fifth child of Waylon and his wife Melissa.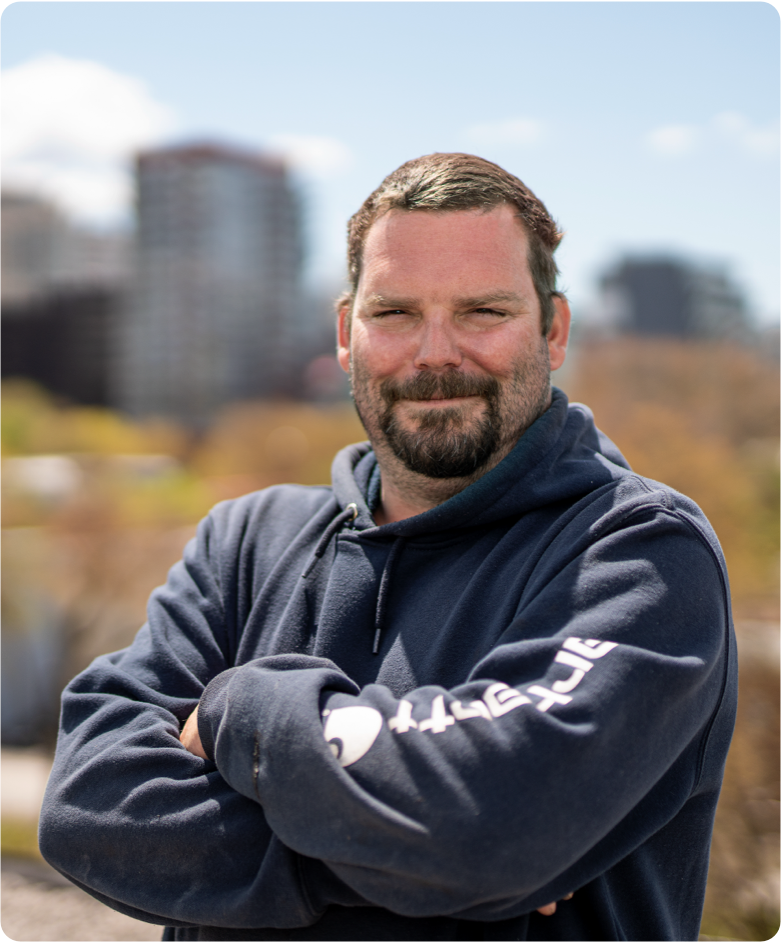 Billy
Billy is our book of knowledge. He plans to retire one day on the east coast with his wife Katie.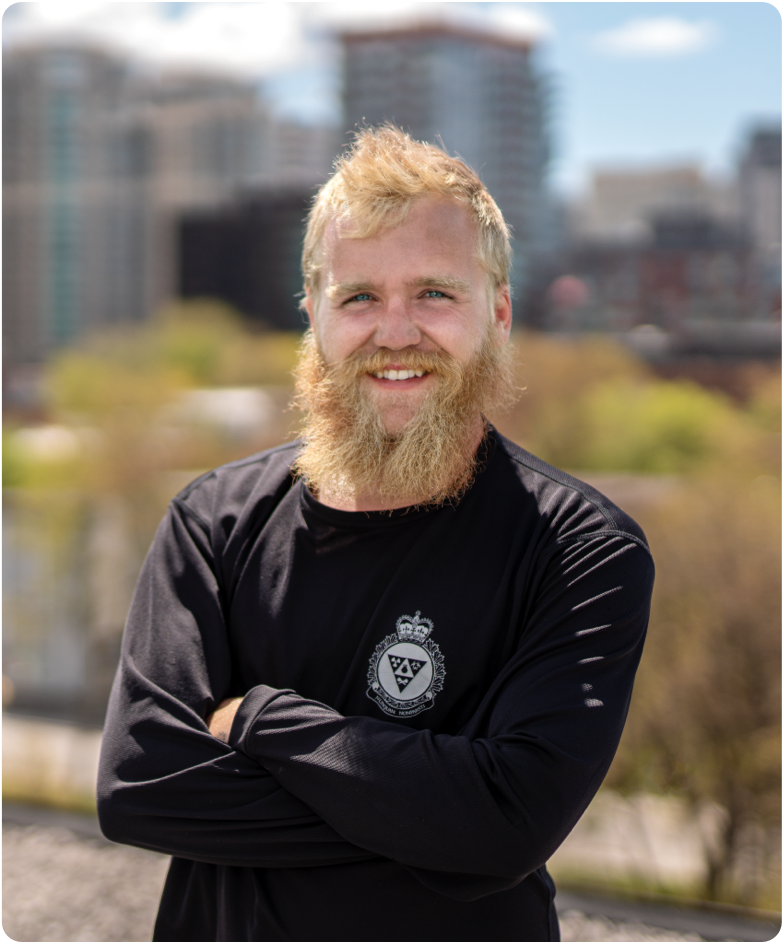 Brady
The One. You go through 50
to get to a good one.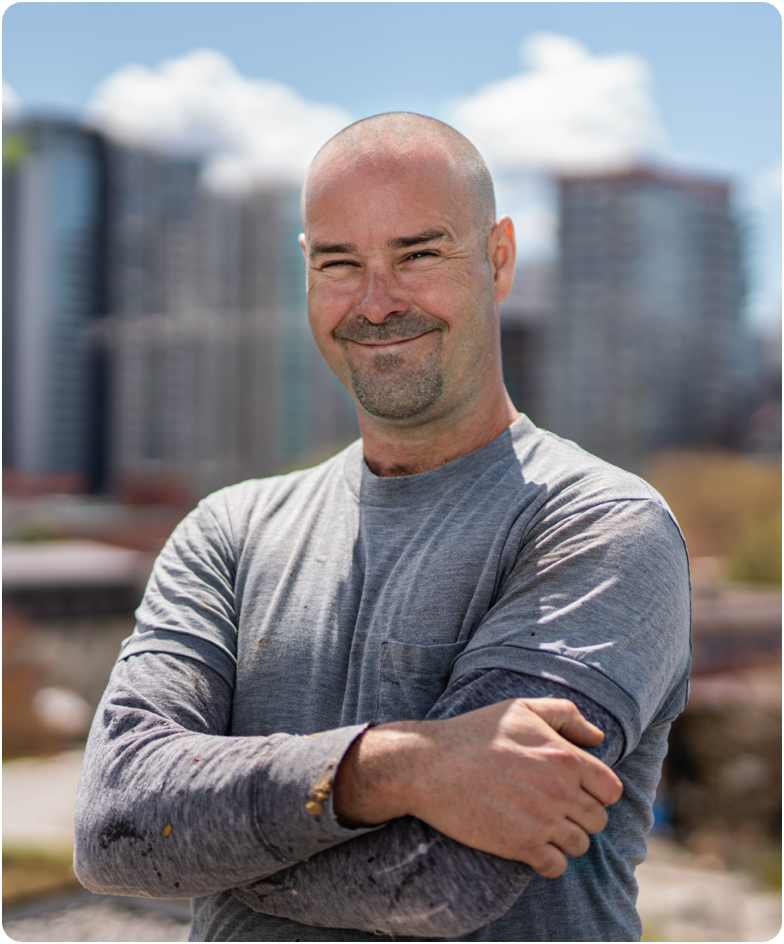 Rick
The Baker. Rick plans to retire to PEI with his wife Shannon.
Why Choose UsHow Robinson Roofing in Ottawa Comes Through for You
We pride ourselves on being able to help Ottawa homeowners, property managers, business owners and developers with quality roof repairs, roof replacements and roof installations. With over two decades of experience on residential and commercial roofing projects, we're proud to be a leading Ottawa roofing company.
We take each Ottawa roofing project one shingle at a time – no short cuts, no cutting corners, no skimping out on materials or overlooking details. At Robinson Roofing, we survive and thrive on customer satisfaction, something which we deliver by pride in workmanship and attention to detail.
Friendly, Reliable Service
When you hire a roofing contractor, you deserve full value for the hard-earned dollars you pay. You also deserve to be treated well. Our motto is to communicate all roof projects at the various stages along the way, keeping our customers in the loop and keeping ourselves on time and within budget.
Sometimes roof repair cannot wait – not until spring, maybe not even until tomorrow. If your roof has been damaged in a snowstorm, summer storm, from wind, fire or in any other kind of event, we are here to help. Call 613-404-5473 so that we can send one of our Ottawa emergency roof repair experts on scene ASAP.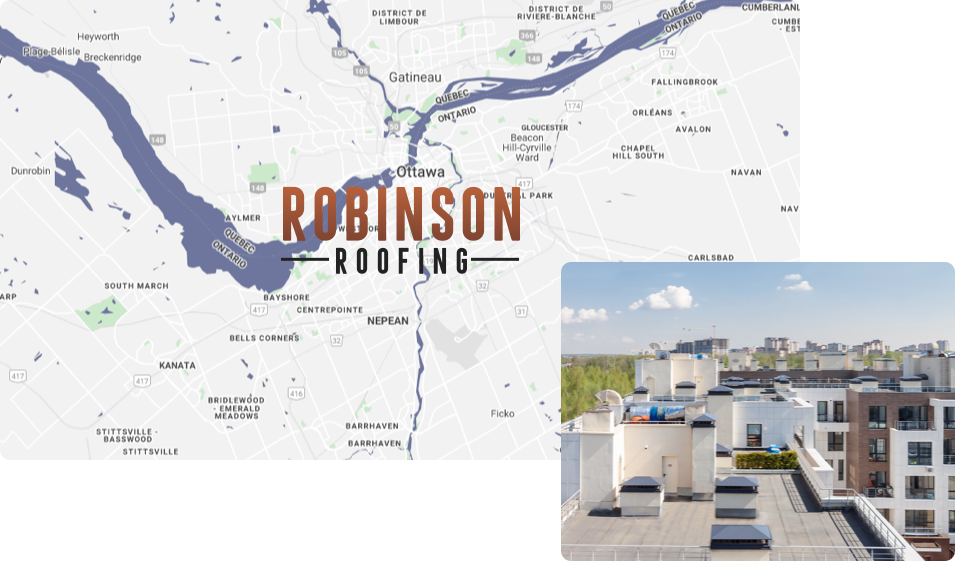 LocationsOttawa Roofing Service Areas
Orleans

Kanata

Stittsville

Nepean

Barrhaven

Gloucester

Manotick

Westboro
TestimonialsWhat Customers Are Saying About Robinson Roofing in Ottawa
"I would like to thank Robinson Roofing for their knowledgeable and not to mention professional work. Having a business and also maintaining roof concerns is added pressure. I made a call and Robinson attended my premise without hesitation. The matter was resolved efficiently and at a reasonable cost. My restaurant required a new roof. They stuck to their timeline, ensured cleanup was done and took great pride in their work. It is my pleasure to recommend Robinson Roofing to anyone I meet."
- Brian Mahmoud O'Brien's Eatery & Pub in Ottawa
"The team finished our roof ahead of schedule for the price quoted. Much thanks to Robinson Roofing for making this experience a good one, the team were pleasant to deal with and were very clean. We are very happy with the finished product"
- Richard & Cheryl McCarthy
"Robinson Roofing did our roof a few years ago, we enjoyed working with Waylon and his team and have been very happy with the work that was done. We even referred him to several friends. I would highly recommend Robinson Roofing, they know what they're doing, treat their customers with respect and get it all done at a reasonable price."
- Frank & Mireille Spartico, Frank's Catering & Bakery